Last time I traveled to Japan in March 2019, I use my Capital One 360 Mastercard ATM card to withdraw cash from 7-11 ATMs. Capital One 360 does not charge any foreign transaction fees and at at that time 7-11 ATMs did not charge any ATM fee. In addition to my Capital One 360 card, I now have a Charles Schwab Visa ATM card which promises to refund ATM fees. Recently, I've read reports that 7-11 ATMs have started charging fees to international ATM card holders. I returned to Japan last week and found out out for myself if the reports are correct.
Using a Capital One 360 ATM card
When I took cash out form a 7-11 ATM using my Capital One 360 ATM card, the machine displayed this message: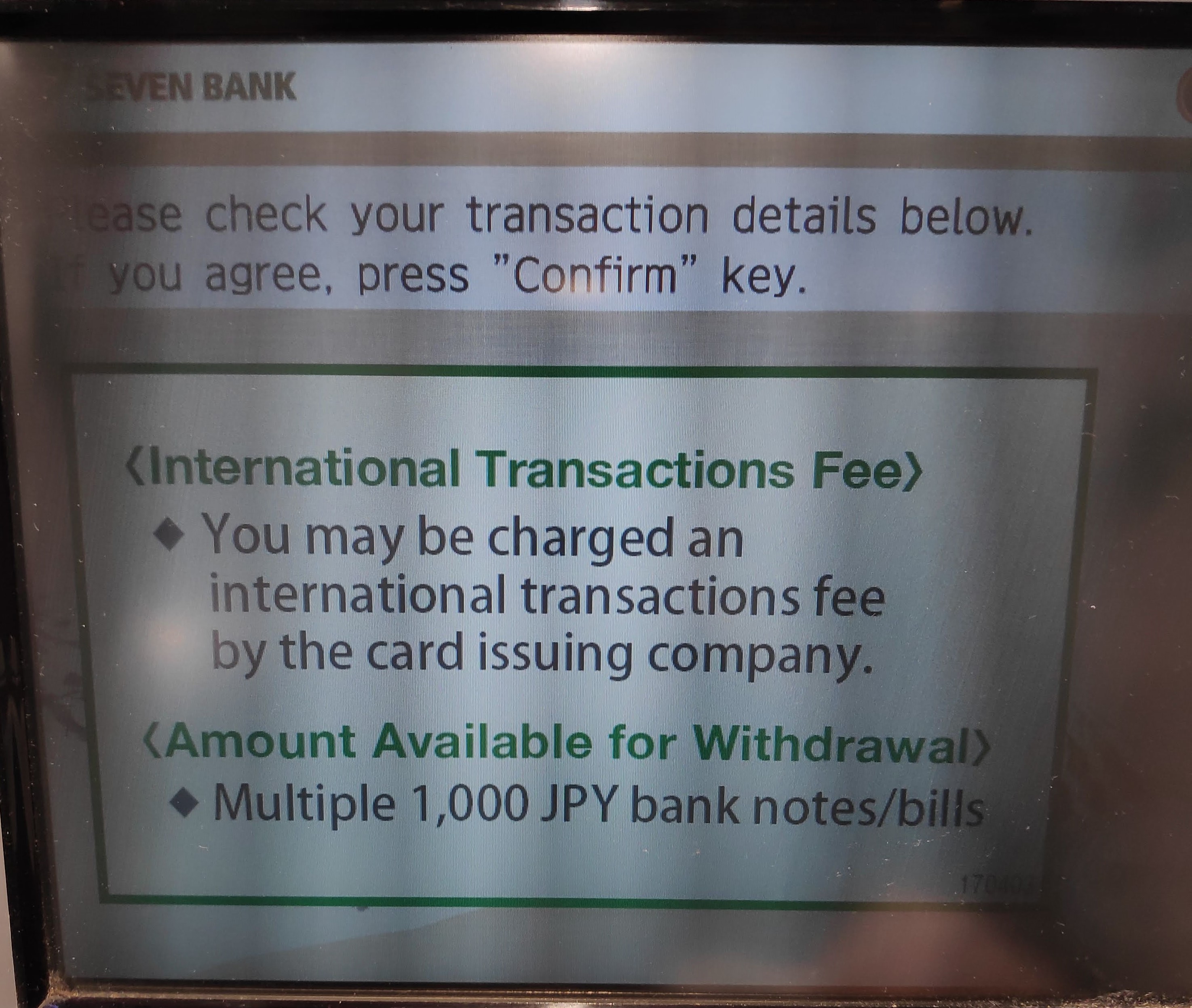 I know that Capital One 360 does not charge any international transaction fee, and since the machine did not warn that it would charge any fee for itself, I went on to withdraw some cash. Sure enough, no additional fee was charged by the 7-11 ATM: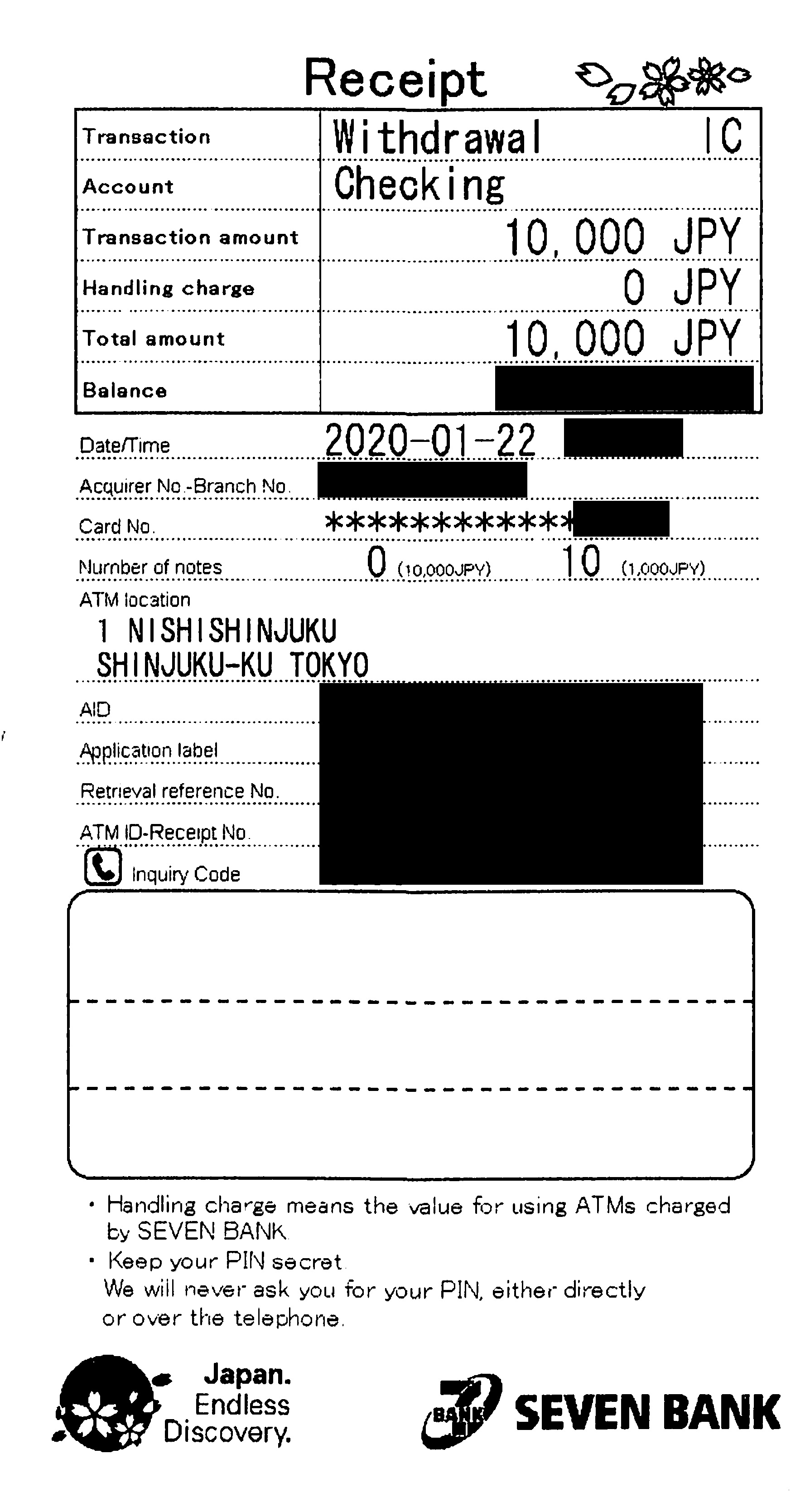 Using a Charles Schwab ATM card
When I tried using my Schwab card at a 7-11 ATM, the displayed message was different: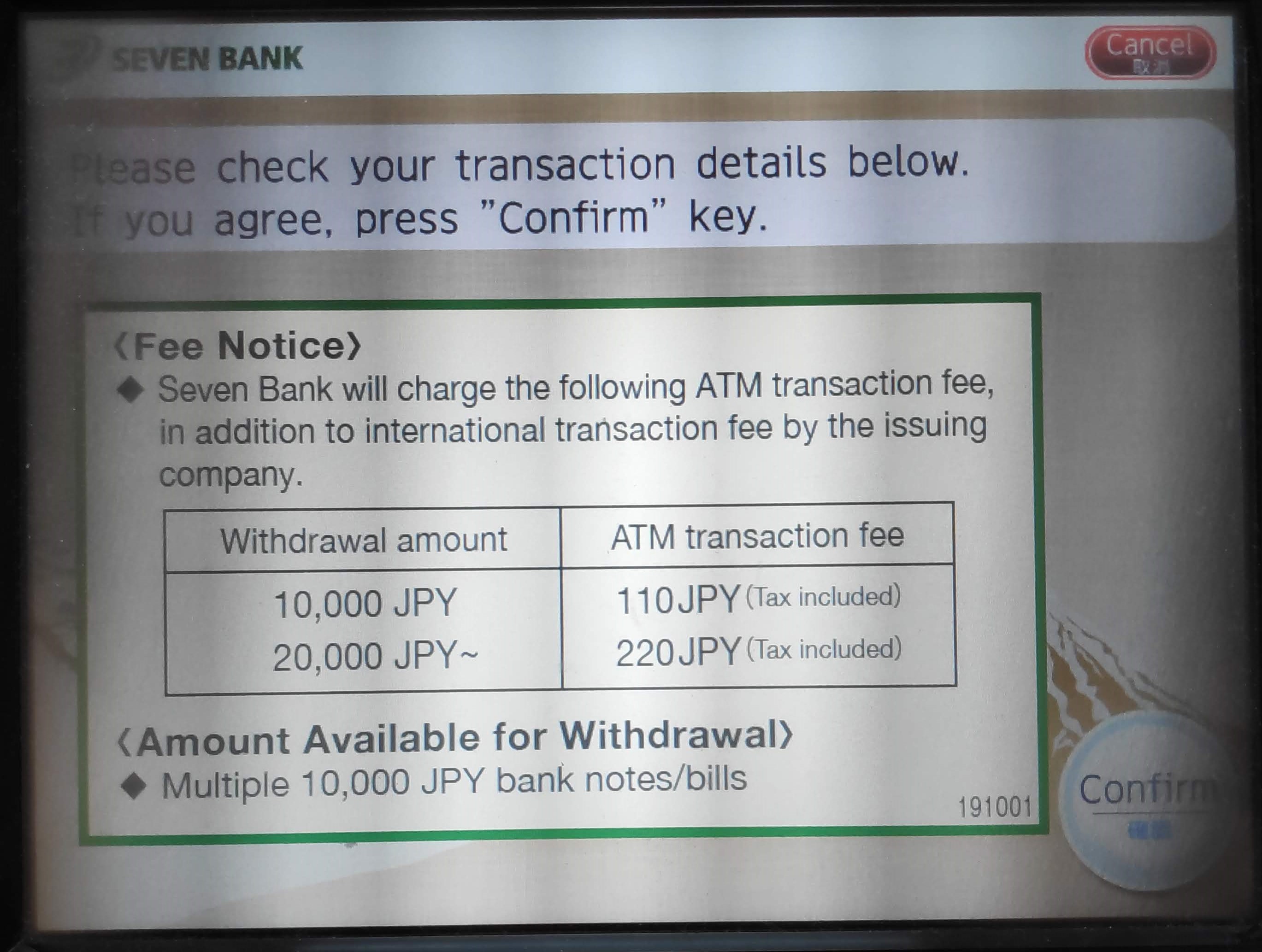 The message clearly indicated that Seven Bank will charge an ATM transaction fee depending on the withdrawal amount. It will charge JPY 110 (Japanese Yen) for withdrawal of JPY 10,000 and JPY 220 for withdrawal of JPY 20,000 (or more?). I then withdrew JPY 20,000 and was charged JPY 220.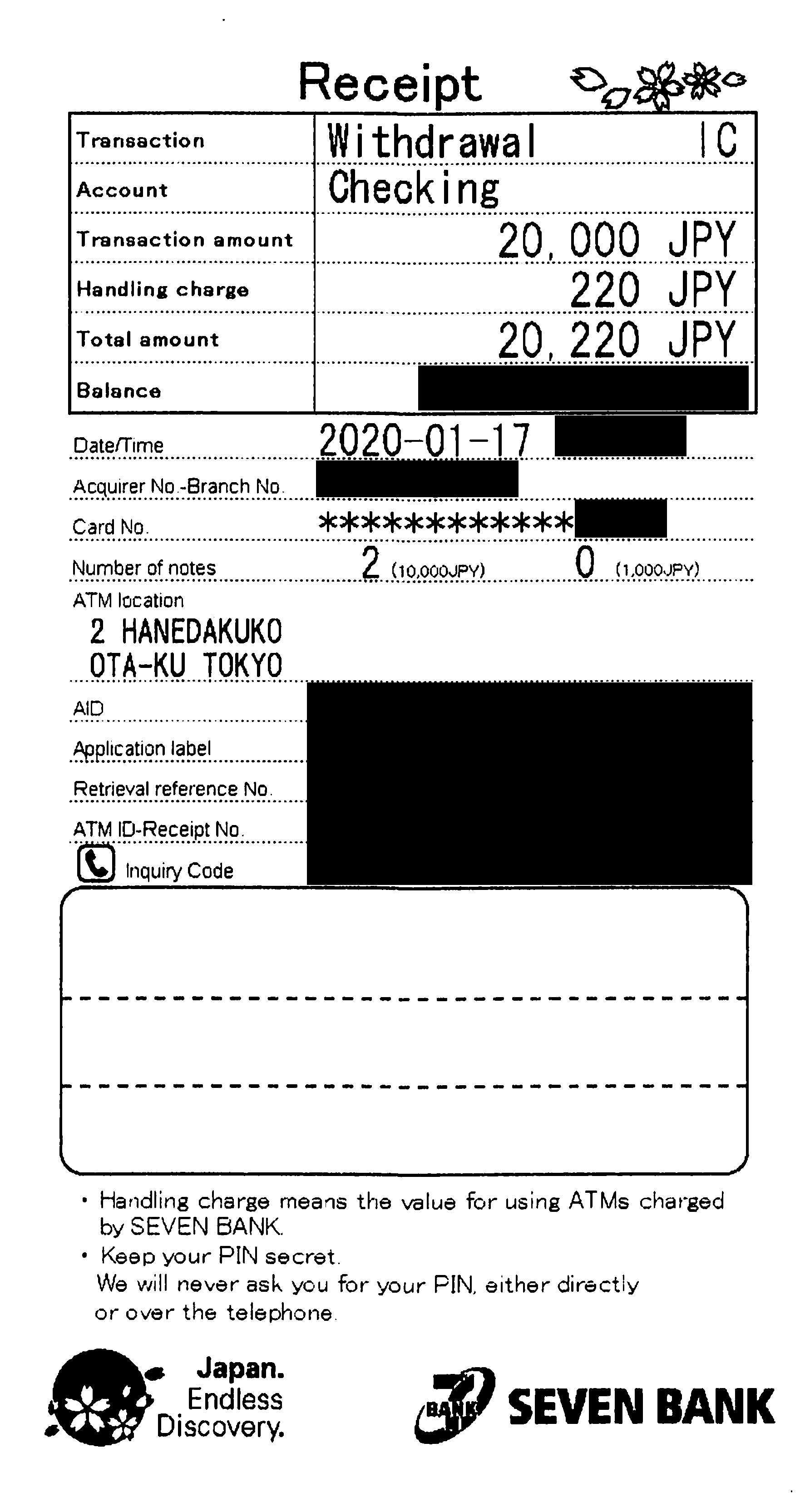 It took a few days before the transaction posted to my Schwab account, but when it did, the refund of the ATM fee got posted at the same time. My account was credit $2 for the JPY 220 ATM fee:

Key Points
Capital One 360 ATM card users are not charged any fee by 7-11 ATMs in Japan.
Charles Schwab ATM cards will be charged JPY 110 to JPY 220. These fees will be refunded by Charles Schwab. (Note: My Schwab ATM card is a Visa debit card for a Schwab One International brokerage account.)